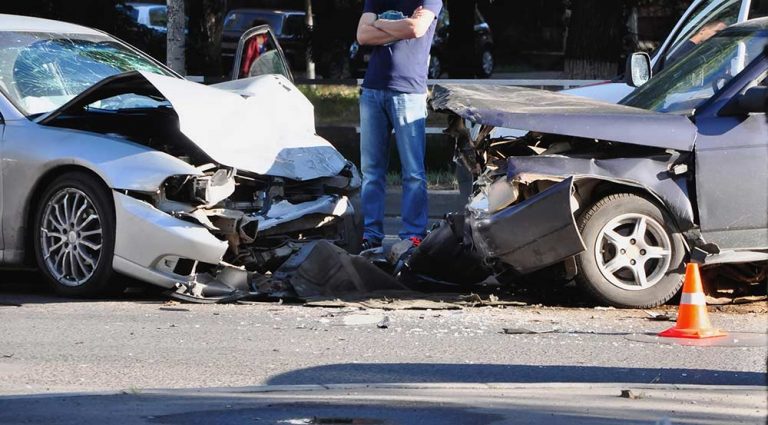 Brooklyn Head-on Car Crash in Redhook Caused by a Negligent Driver Results in Fatal Injuries
In a November 2020 accident that demonstrates the catastrophic nature of head-on collisions and multi-vehicle accidents, a Brooklyn woman was killed in a three-car crash. The accident occurred on Route 9G north of West Market Street/Route1999 in Red Hook.
Dino J. Macaluso was driving North on Route 9G when he crossed into a southbound lane and hit two vehicles. Macaluso's 2005 GMC Envoy crashed head-on into a 2010 Toyota Prius, and then a 2020 Hyundai Elantra, behind the Prius.
Both Macaluso and the Elantra driver were taken to local hospitals for injuries that were not life-threatening. They were lucky. Many victims of auto accidents end up suffering serious bodily damage. Common injuries include spinal cord injuries, whiplash, broken bones, and traumatic brain injuries.
Unfortunately, but not surprisingly, the driver of the Prius, Sheryl Griffith, died at the accident scene.
Being first in line to absorb the force of the direct, head-to-head crash was too much for Griffith to bear.
Brooklyn Car Accidents are Common Sources of Serious Injuries
Car accidents are frighteningly common. In 2018, there were approximately 6.7 million passengers involved in motor vehicle accidents. Car accidents in the US are one of the leading causes of death for people under the age of 55. Every year, more than 2 million people suffer injuries in car accidents that result in permanent disabilities.
Head-on traffic accidents result in some of the most catastrophic injuries and fatalities. The force of two cars plowing into each other head-on is unlike that which occurs in other types of crashes.
Direct, front-to-front crashes, like other motor vehicle accidents, are often the result of negligence or recklessness. As one recent accident reminds us, head-on crashes can also involve multiple vehicles and death.
Who Might be Responsible for Damages Arising From Head-On Crashes in Brooklyn?
When negligence or recklessness causes an accident and injuries, someone might be legally responsible for paying compensation to the victim.
Negligence can occur when someone fails to act responsibly and in accordance with a required standard of care. For example, drivers have the duty to drive reasonably safe – doing things like obeying the speed limit, respecting traffic laws, and being alert and responsive to road conditions and nearby drivers and pedestrians.
Failing to do these things can be evidence of negligence when accidents result.
In the case of head-on collisions, one car is usually driving the wrong way-either on a one-way street, crossing a divider, or driving the wrong way on a highway. Driving against traffic can certainly be evidence of negligence on the part of the driver.
Can someone other than the driver be negligent?
What if the street was not clearly marked one way?
What if the roads were poorly lit?
What if a sign was removed?
Was the driver served excessive amounts of alcohol at a local bar?
There are often multiple parties responsible for accidents, and head-on collisions are no exception. If the roads were not properly marked, the municipality might be responsible for causing the crash. If someone tampered with an important traffic sign, that party might be liable.
Speak to our experienced Brooklyn car accident lawyers to determine who might be responsible for your injuries and owe you compensation after getting hurt in a head-on car accident.
What Compensation Might be Available to Victims of Head-On Crashes?
Brooklyn car accident victims are often entitled to damages when someone's negligence caused the accident. Injured victims might be able to collect money for:
Medical bills
Medication
Lost wages
Lost future income
Pain
Suffering
In the case of a fatality, the surviving victims might be able to file a wrongful death lawsuit and collect additional compensation.
Schedule a Free Initial Consultation With Our Brooklyn Car Accident Lawyers
If you are looking for car accident attorneys representing personal injury clients in Brooklyn, Levine and Wiss can help. We have experience handling all types of Brooklyn car accident claims. We fight hard to ensure accident victims in Brooklyn collect the maximum compensation allowed by law.
Contact our office today at 888-GOT-HURT or 888-486-4878 for a free case evaluation of your personal injury claim against the person responsible for your injuries. There are time limits to process claims so don't wait. Call our Brooklyn car accident lawyers now.
Sources: