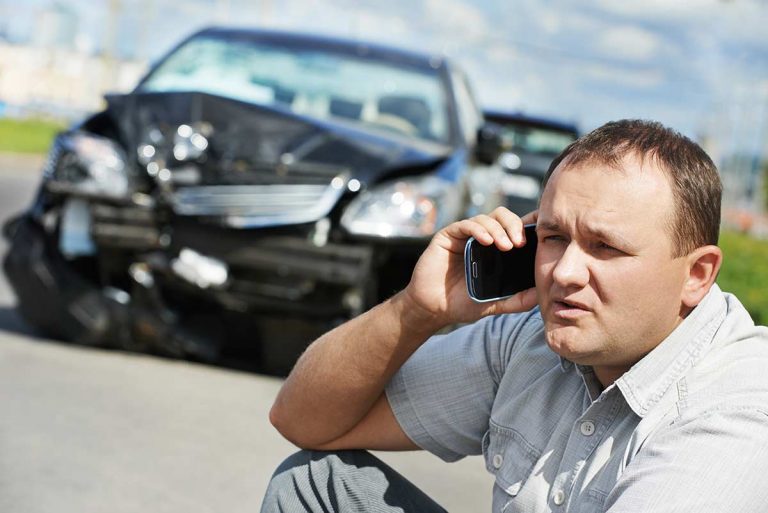 After a Car Accident in New York, What Steps Should You Take to Protect Your Rights?
If you have been in a car accident, calling our New York personal injury lawyers can be an important step in protecting your legal rights and improving the viability of any legal claim you can file.
As the victim of a car accident, you might be eligible to receive compensation. But you might find yourself battling big insurance companies – insurance companies that want to pay as little as possible.
Getting help from our experienced personal injury lawyers at Levine and Wiss, PLLC, can give you an advantage when dealing with insurance companies after you get hurt in a car accident. Our lawyers can help ensure that you collect compensation that accurately reflects the nature of your injuries and losses. We don't want you to collect any less than you deserve.
Knowing What To Do After a Car Accident in New York Can Make a Difference in the Outcome of Your Case
After a car accident, the people involved are likely to be confused, agitated, and scared. The same can be said of witnesses and passersby who observe the events leading up to the crash or the accident itself. In the moments and days after a car accident, it can be hard to make good decisions. People often forget details or misremember things which can create complications should you wish to pursue legal remedies.
If you find yourself involved in a car accident, there are some things you can do at the accident scene to keep everyone safe and also secure information you might need in the future:
Stop Your Vehicle
If you are driving and have an accident, stop your vehicle.
The law requires anyone driving a vehicle to stop if an accident causes an injury or property damage. Stopping can provide you with an important opportunity to calmly assess what happened.
Pull your car over to the curb or side of the road if you can do this safely. If not, wait for a tow truck or emergency vehicle. You can put on your hazard lights, light a safety flare or tie something around your side mirror so people can see that you are stopped and waiting for assistance.
Check Yourself and Your Passengers For Injuries
If you have been injured, try to remain calm and still (if it is safe) to avoid further injuries. If you are ok, check on the well-being of your passengers or other possible victims. Call for emergency medical attention as soon as possible. Injuries after a car accident are not always immediately evident. You should consider getting evaluated by a medical professional, even if you think you might be fine.
Call 911
Calling 911 can be important for several reasons, one of which is that it allows you to describe any injuries and have dispatch send an appropriate medical response team.
Calling 911 also gets a police officer to the accident scene so you can file a formal accident report. This document may be critical when you file an insurance claim or bring a lawsuit to collect compensation for your financial, physical, and emotional injuries.
The police report can also contain names and contact information of witnesses. Their testimony might be crucial to your claim.
Press the Video Record Button on Your Phone
Photos, audio recordings, and videos can speak louder and more accurately than memories. If you can, it might be a good idea to record the scene, take a photo of the surrounding areas, and interview witnesses on the spot so you have timely information to support your claim for damages.
You can take pictures of witnesses' driver's licenses, license plates, take notes of addresses, phone numbers, the weather conditions, other vehicles, and any additional information that might help build your case. A continuous video, pausing on people's license plates, registrations, the scene of the accident, damage to vehicles, and the position of vehicles in the road can help document the entire situation. Video can also capture any discussions that occur, which might be helpful to you later.
Call Your Workplace
Inform your workplace that you were involved in a motor vehicle accident and that you probably won't be able to report your work. Depending on the extent of your injuries, you might be absent for days or longer. Notifying your job promptly can also be helpful when claiming damages related to lost income.
If your accident occurred during the course of your work, notifying your employer is an even greater priority as the accident may impact your employer as well.
Stay Until the Authorities or Medical Help Arrives
Remain at the scene until medical help arrives. Many people suffer injuries and do not realize it right away. If necessary, make sure you receive proper medical treatment before leaving.
Notify Your Insurance Company
Let your insurance company know the basic facts about your auto accident. They will likely ask detailed questions, to assess liability. The insurance company might record the call. Be sure you have a clear head and your records accessible when speaking to them. Document who you spoke to and make a detailed record of your discussion. Make sure you understand the type of coverage you have under your insurance policy.
Call Our New York Personal Injury Lawyers for Legal Advice
Call our experienced personal injury lawyers at Levine and Wiss, PLLC, as quickly as possible with the details of your accident claim. We can take all the information that you have gathered and assess your claim.
Our personal injury lawyers can determine if someone's negligence caused your accident and injuries. We can also help you collect the maximum compensation allowed by law – compensation that fairly represents the value of your injuries and losses. Compensation might include medical bills, lost wages, and pain and suffering.
Call our car accident lawyers at Levine and Wiss today at 888-GOT-HURT that's 888-468-4878 to find out how we can help you collect the maximum compensation allowed by law.
Sources: