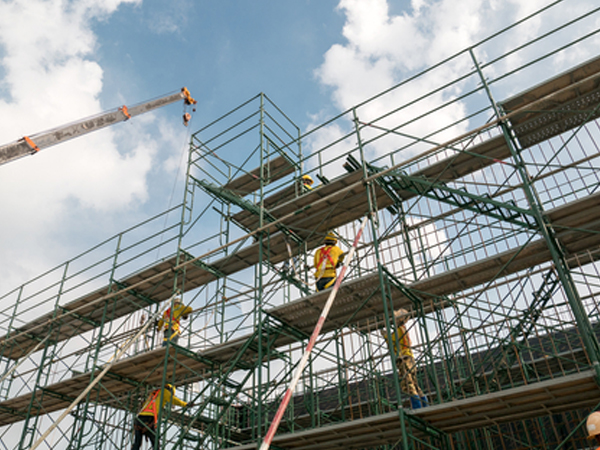 Many construction projects require the erection of scaffolding. These structures allow builders to extend their work area upward as the completed levels of the building increase.
If you are the foreman or supervisor of such a project, it is important to pay particular attention to how the scaffolding is put up and secured. You must secure the scaffolding or there will be injuries.
How to ensure stable and secure scaffolds
Mishaps on scaffolding are usually due to inattention and negligence. Indeed, it is not laziness that drives such accidents, but a zeal to get the work of the day done and overconfidence on the part of the builders to work without taking proper safety measures.
Here are a few tips to secure the scaffolding at your work site:
Make sure the anchors used to tie a scaffold to a structure are suitable for the base material and that they are installed correctly
These anchors should be installed as the work progresses, and they should not be removed until the project it complete
Ensure the scaffolds are not overloaded with equipment
Monitor safety during dismantling operations; there is as much risk with the taking down of scaffolding as there is in the erecting of them
Staying safe on scaffolding
It is important to remember the inherent danger of working on scaffolding. You are in a crowded space above the ground with a range of tools and equipment being moved around you. You must remain vigilant and alert. And you should never be afraid to call for a general work stoppage if you see something that doesn't look right. Better to lose a few hours of work than to put yourself and your work colleagues in danger by staying silent.
What to do if you are injured
If you have been injured in a scaffolding mishap, then you will need legal representation. Your first call should be to a personal injury lawyer if such an incident occurs.