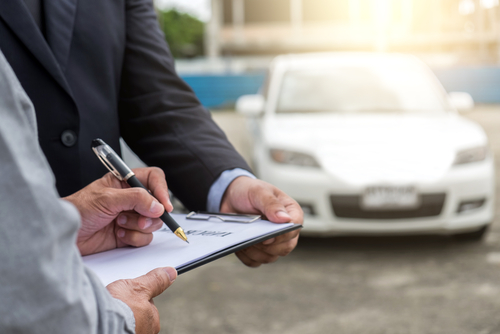 To many, personal injury cases appear to be cut-and-dry. They feel as though if a person is responsible for an injury, they are 100% at fault and compensation should be awarded as such. This isn't always the case, though, and plaintiffs should be aware of comparative negligence.
What Is Comparative Negligence?
In New York, comparative negligence is considered when a ruling is made in personal injury law. This rule states that if both parties in anyway acted negligently, they may both be somewhat responsible for the accident and the subsequent damages that occurred.
The court can determine the percentage of fault for both sides, then they can use these percentages to alter their awards when it comes to compensation. This makes it so plaintiffs cannot recover 100% of the compensation if they are deemed to be somewhat at fault.
For instance, if a car crash occurs because of a rear-end accident, typically it is because the person in the back didn't stop in time and collided with the driver in front. While some states may look at this as an open and close type case, New York looks at underlying factors.
If the driver in the front vehicle hit the brakes too late or if the brake lights were out in the vehicle in the front, giving no indication to the rear driver that the car was stopping, comparative negligence comes into play. The judge may determine that the plaintiff was somewhat at fault.
The percentage decided by the courts will help to determine the compensation. If the plaintiff is considered to be 25% at fault for the accident, the compensation they receive will be reduced by that amount.
If the plaintiff is considered to be over 50% at fault, they may not be able to recover compensation at all.
How Our New York Personal Injury Lawyers Help
Understanding comparative law and what evidence may be used for and against you is important. At Levine and Wiss, we have a full understanding of New York laws and how they can impact a personal injury case.
Our New York personal injury attorneys are dedicated to educating our clients and putting them in the best position possible when it comes to seeking compensation. We go above and beyond to give you peace of mind and confidence knowing you have strong, diligent advocates on your side.