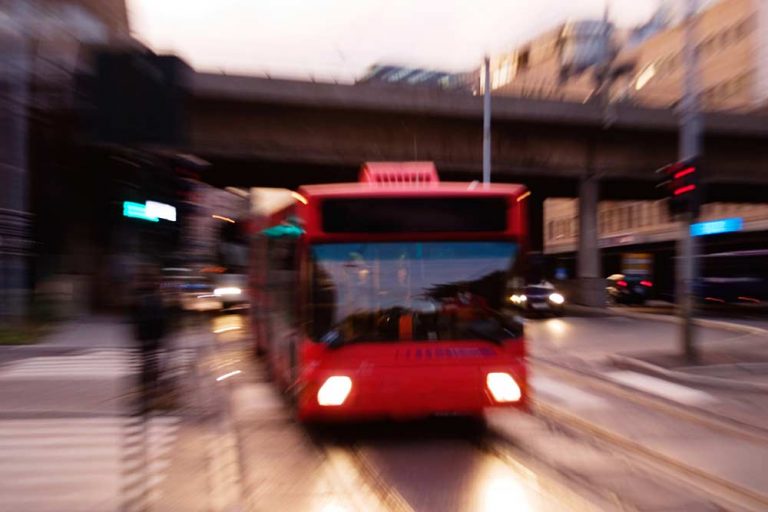 Injured Passenger Gets $1.25M Settlement After Bus Accident
In a recent settlement, the victim of a traumatic brain injury caused by a bus accident in New Jersey will receive $1.25 million. The agreement reached on October 30, 2020, is the result of negotiations between Clinton Boutin and the owners of the bus he was riding when it crashed into a car and a lamppost.
A New York resident, Boutin, was riding a Yep Tours bus when the bus hit a Honda Accord and then a lamppost. Yep Tours runs a bus-tour service that travels between New York's Chinatown and Philadelphia's Chinatown neighborhoods.
According to Boutin's lawyer, Lawrence Minasian, the Honda attempted to make a left turn from the right lane. Camera footage showed that instead of slowing down to allow the Honda to make the turn, the bus driver accelerated and tried to overtake the car. The bus driver, Luis Montoya, was going nearly 40mph in a 25mph zone.
The police report from the time of the accident and a liability expert for Yep Tours said that the accident was the fault of the Honda's driver, Vincenzo Faye Cortez. Cortez's insurance company paid out $50,000, which was divided amongst Boutin and 11 other passengers on the bus.
However, Boutin filed a lawsuit against Yep Tours, claiming he sustained a traumatic brain injury, radiculopathy (pinched nerves), several bulging or protruding spinal discs, and tears to his shoulder joint. Boutin claims that because of the defendants, he suffers from lingering effects of his injuries, including headaches, impaired verbal skills, and processing delays.
Yep Tours agreed to pay Boutin $1.25 million on behalf of Montoya and the tour company. No other passengers on the bus sought additional compensation from Montoya or Yep Tours.
Who Should Be Liable for Injuries in Bus Accidents?
The liable party in any bus accident case will always depend on the specific facts of the accident and injuries. There are also many regulations that govern the transportation industry and can vary according to whether a bus is a charter bus, city bus, a bus owned by a private company or school bus. Regulations might govern how many hours a bus driver may work, the wearing of seat belts, and licenses required by drivers. Violations of one of the regulations might be indicative of negligence.
There may be several people or parties who may have been negligent. For example, in the case of Boutin v. Montoya, both the driver of the Honda and the bus driver may have been negligent; they were both violating traffic laws when the accident occurred. Violating traffic laws is often used as evidence of negligence.
With bus accidents, much like truck accidents, there might be parties other than the driver who are also legally responsible for paying damages to injured victims. It is possible in this case that the bus company hired an unqualified driver, which would amount to negligent hiring.
In other cases, there might be faulty brakes or tires that cause a bus accident. In those situations, negligence might rest with the manufacturer of the parts or the bus company tasked with ensuring vehicle safety.
When bus accidents occur on or with city buses, liability can be more complicated. There are usually very strict rules that govern the timeline during which to file a claim against a municipality.
Seeking Compensation from Bus Accident Injuries
If you get injured in a New York bus accident, you might be entitled to collect compensation. How much can you collect? The amount depends on the specific circumstances of your accident and injuries. You might be able to collect money for:
Medical bills for things like drugs, surgery, physical therapy, hospital visits, assistive medical devices and other medical expenses
Lost wages
Economic damages
Future income
Pain and suffering
Call Our New York Bus Accident Lawyers Seeking Maximum Compensation
Our lawyers are experienced in handling bus accident cases for injured clients in New York. We can investigate your claim, find out who is responsible for your injuries, and formulate a plan to help you collect the maximum amount of damages allowed by law.
Call Levine Wiss, PLLC, today at 888-GOT-HURT or 888-468-4878 for a free evaluation of your New York bus accident case.