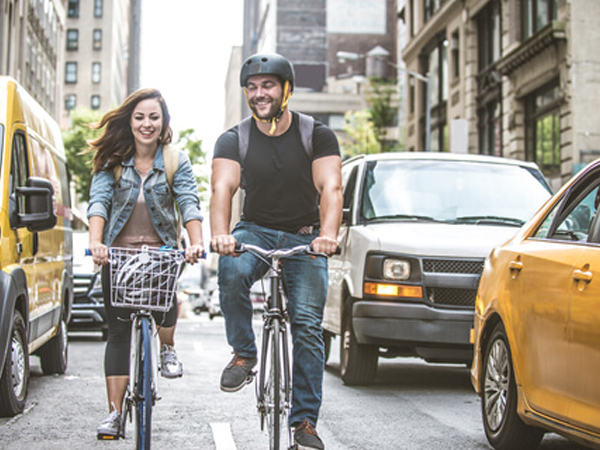 The summer months bring with them warmer weather. And that doesn't just mean more vehicles on the road, but also more people opting to go on bicycles and walking to try and get to their destination safely and effectively.
Unfortunately, not everyone is vigilant and looking out for bicyclists, creating a dangerous situation for bicyclists. However, to prevent a serious bicycle accident, it's important for people on both sides—bicyclists and drivers—to know what to do to stay safe.
For Bicyclists
One of the most important things you can do as a bicyclist in New York is follow the rules of the road. Know what you can and can't do, where you're allowed to ride, and if there are certain areas where you must walk your bike instead of riding.
Also, you want to stay aware of your surroundings and watch for any vehicles who may be turning out in front of you or swerving from lane to lane. Be sure to keep your headphones off so you can hear everything around you.
For Motorists
As a driver on the road, you need to make sure you're doing whatever you can to pay the same respects to the bicyclists as you do to other drivers. Don't merge into the bike lanes too early and give bicyclists enough space.
You can cause serious harm to a bicyclist just by getting close to them. You don't even have to make contact—the fear alone can cause serious problems. Always look to see where the bicyclists are and if they're entering an intersection.
At Levine and Wiss, we know that all accidents can have detrimental effects; however, the injuries can be catastrophic for a bicyclist who doesn't have the same protections that a motorist has inside of the large frame of a vehicle.
If you've been hurt due to negligence, our New York car accident lawyers work hard to help you navigate the legal process to pursue the compensation you deserve. We go the extra mile to prioritize your best interests and well-being.