Our Brooklyn Construction Accident Lawyers File Claims for People With Scaffolding Collapse Injuries
Scaffolding in Brooklyn poses a significant risk to pedestrians, drivers, and other individuals throughout New York. Envision walking in Brooklyn when, suddenly and without warning, a scaffolding from the construction site across the street topples over and hits you.
You fall and lose consciousness. The next thing you remember is being on a stretcher, in the back of an ambulance, on the way to the emergency room. The next few weeks become a blur as you are treated in the hospital. If this sounds familiar, then you have been involved in a severe scaffolding collapse accident.
Types of Construction Accidents in Brooklyn
Construction accidents in Brooklyn are much more common than you think, and they pose a threat to pedestrians passing by construction sites and the workers. According to a Bureau of Labor and Statistics (BLS) study, around 72% of workers who injured in scaffolding accidents suffer injuries in one of two ways: by the support giving out or something falling from the scaffolding. This statistic does not include pedestrians who get injured in similar types of construction accidents.
While construction accidents may be considered standard, many of them are avoidable. Most construction accidents, including scaffolding accidents, occur because of negligence.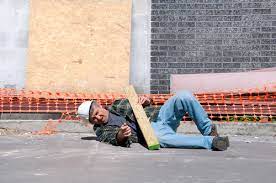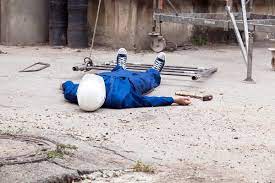 Scaffolding Accidents Lead to Serious Injuries
Scaffolding accidents are hazardous and cause severe injuries. Pedestrians and bicyclists can get injured, cars on nearby roads can get crushed, and, worst of all, people and heavy objects can fall from great heights.
If you suffered an injury in a scaffolding accident, you might be able to file a lawsuit to seek compensation for your injuries. Our lawyers at Levine and Wiss can help.
Workers Involved in Scaffolding Collapse and Construction Accidents May Have Rights to Significant Damage Awards
Construction workers are the ones who are most at risk for scaffolding accidents and injuries because they work on or near them. Over 2.3 million construction workers work annually on scaffolds. Surveys indicate that there are thousands of workers injured each year in accidents involving scaffolding on construction sites.
When scaffold supports break or fail, a worker may fall, causing substantial injuries or even death. The damage to a construction worker from this type of accident can be devastating and life-altering. Even if the injuries are not fatal, paralysis, brain damage, and cognitive impairment often result. Many survivors of scaffolding accidents never return to work.
Workers can seek workers' compensation for scaffolding accidents that happen on-the-job. For example, if a scaffolding collapses and a worker falls, he can seek workers' compensation payments for his medical expenses. The same is true if something falls off a scaffold and injures someone while working on the site. When workers' compensation applies, the injured worker cannot seek additional legal remedies against their employer.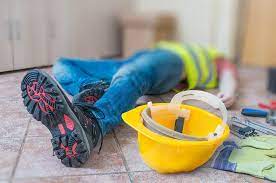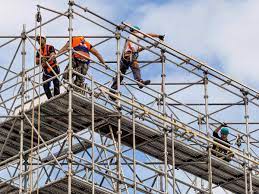 Third-Party Liability in Scaffolding and Construction Accidents
Sometimes scaffold accidents and injuries are caused by the negligence of a party that is not the employer. In these cases, the worker might be able to file a personal injury claim against the negligent party and obtain damages not covered by workers' compensation.
For example, let's say construction Company X erected scaffolding manufactured by Company Y, adhering to all safety standards. Worker A is doing his job, and the structure collapses, injuring him severely. Worker A can get workers' compensation payments through his employer. Worker A might also be able to prove in a personal injury lawsuit that Company Y made a defective product and its negligence caused the accident and injuries. If a different company (not the employer) erected the scaffold, Worker A might have a personal injury claim against that company. Worker A might also be able to prove that the building owner or property owner was somehow also negligent.
Having an experienced New York scaffolding accident lawyer is crucial for obtaining adequate compensation when you get injured on a construction site. If you are suffering injuries, the last thing you want to do is research who might be legally responsible. Many workers assume that workers' compensation is the only remedy they have. This is not always the case. Let us find out who owes you compensation for your scaffold accident.
Pedestrians Involved in Construction Accidents
Aside from worker accidents, pedestrians can also get injured in scaffold accidents. Falling scaffolding, equipment, and construction tools may drop off a scaffold and hit someone on the sidewalk or road. Sadly, there are also cases wherein scaffolding collapses cause pedestrian deaths.
Pedestrians and other injured bystanders can file claims for damages when they get injured in scaffolding accidents. If something falls from a construction site and hits a bystander who suffers serious injuries, someone's negligence may be the reason. In many circumstances, the construction company may be liable to a non-worker for damages. The same goes if someone was negligent in fixing or utilizing safety nets for the construction.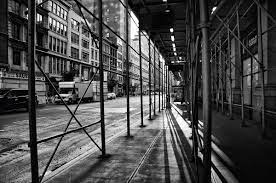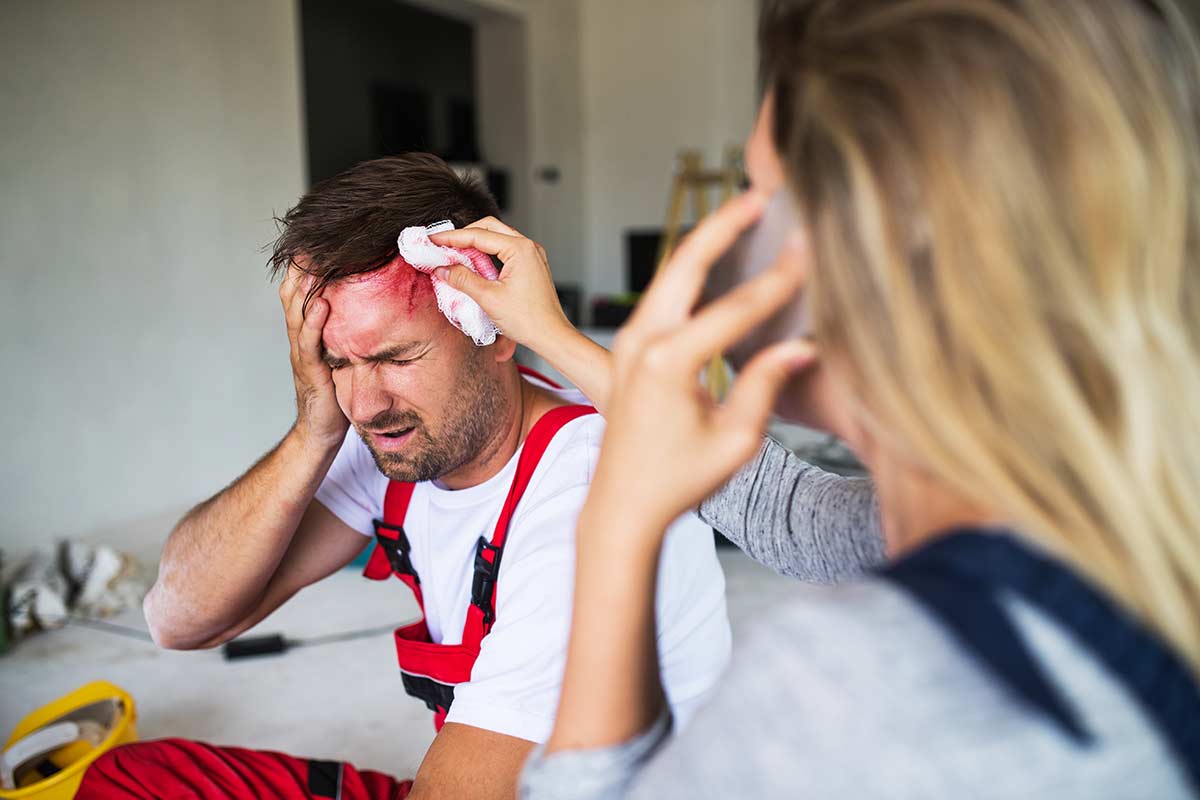 Who Might Be Responsible for My Personal Injuries?
There is no hard and fast rule when it comes to responsibility. Legal liability is usually determined on a case-by-case basis. But, in general, there are a few things to consider when trying to determine who is liable for your personal injuries after a scaffold accident and whether you have a viable claim against a negligent party or the general contractor.
How did the accident occur?

Consider the circumstances surrounding your accident. Did a scaffold fall onto you? Did falling debris hit your child in the head? Did you fall from an unsecured scaffolding? Were you at work when the accident occurred?

Who was responsible for setting up the scaffold?

Was it the construction company you work for? Was it a team of co-workers? Was it a different company? Was the person trained? Was the process supervised? Did any rules or regulations get broken? Your experienced construction accident lawyers know the right questions to ask and how to find the answers to determine who might owe you compensation.

What were the conditions like at the time of the accident?

For example, was it raining or windy? Were reasonable safety measures in place under the circumstances? Was equipment unsecured or secured? It will be essential to understand the conditions that existed to determine if the proper standard of care was met. If not, you might be able to hold someone legally responsible for your injuries by filing a negligence claim.
In New York, Can I Collect Compensation for my Personal Injuries In a Scaffolding Accident?
A person who is injured by someone's negligence may obtain damages from the negligent party – the one responsible for the accident and injury.
In scaffolding accidents, various parties may be negligent and cause injuries, but the principle is the same: you can seek compensation for your injuries when they result from negligence.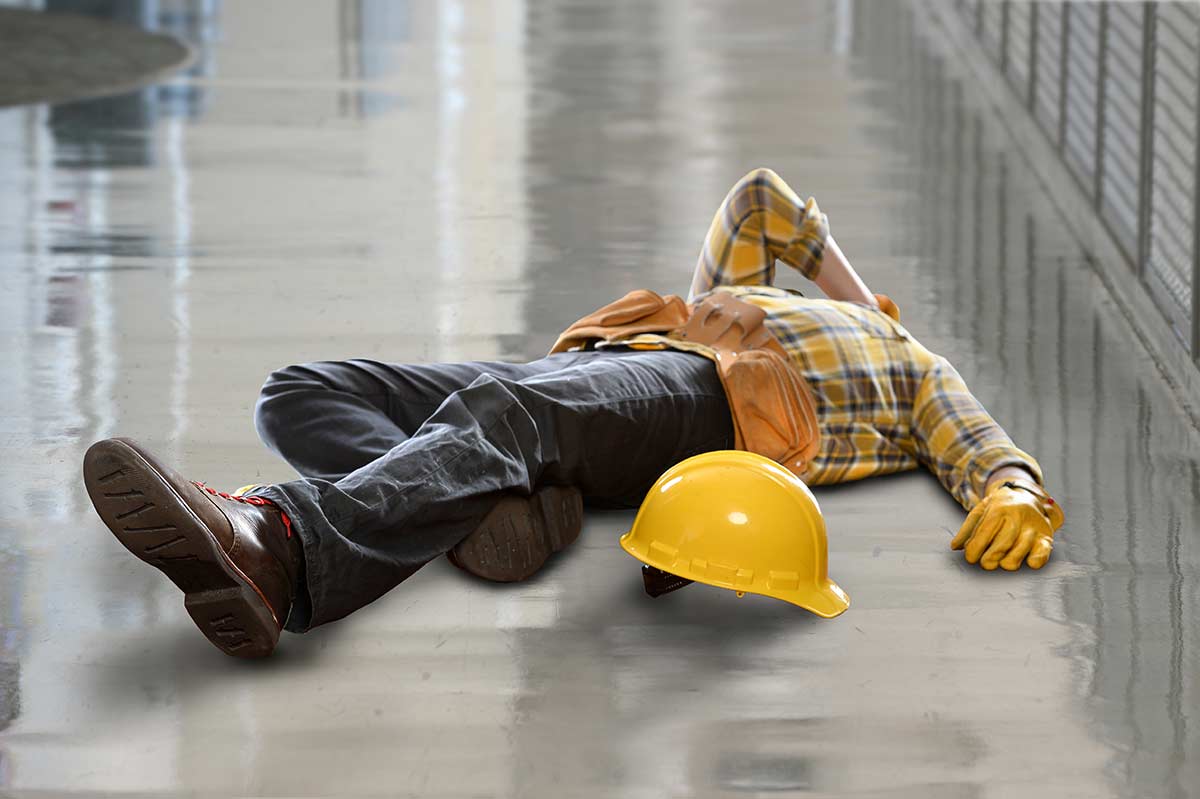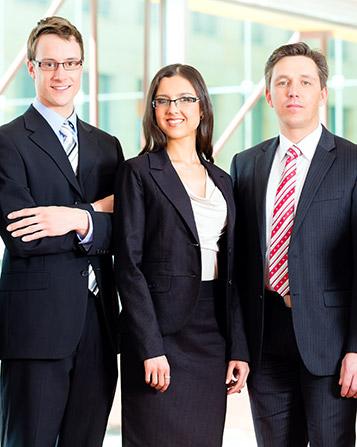 Contact Our Construction Accident Lawyers Today
If you have been injured in a construction accident, call our scaffolding injury lawyers today to schedule a free consultation. We can determine the best way to protect your rights and secure the compensation you deserve. Our New York construction accident lawyers have substantial experience filing claims against construction companies, building owners, vendors, and landlords when negligence causes injuries.
If you are an employee who suffered a scaffolding accident on the job, don't assume you can't file a lawsuit. Call our experienced construction accident lawyers to determine if you are entitled to additional compensation due to negligence. Call us today at (888) GOT-HURT or (888) 468-4878.