Everything You Should Know About New York Wrongful Death Lawsuits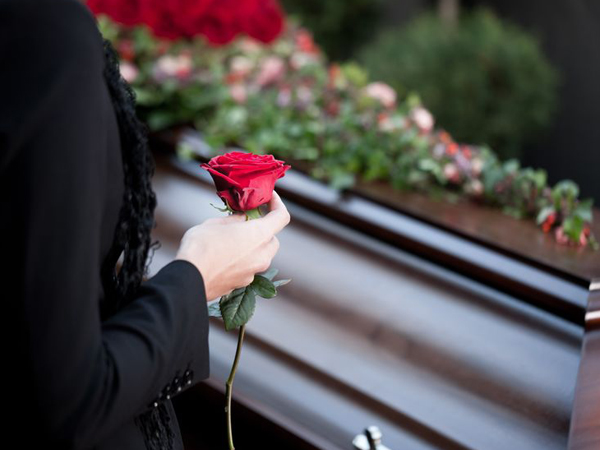 Many people die every day for countless different reasons. The majority of deaths occur because of underlying health issues that a person may have. The Centers for Disease Control and Prevention list heart disease and cancer as the two leading causes of death in the United States.
In many cases, however, a person's death can occur because of another person's negligence.
A death that occurs because of negligence is sad and unfortunate, especially for the loved ones left behind. Not only do they lose a family member, but they are also left to pick up the pieces and fill the void left behind by the victim, physically, emotionally, and financially.
Losing someone you love to an accident is a very painful experience. What should you do next to reconcile the events that took your family member with the fact that he or she is gone? If you are struggling with this, you need to know what a wrongful death lawsuit is and how it can help you obtain some closure.
Don't you want the party responsible for the death of your loved one to be held accountable? If you are entitled to monetary compensation, shouldn't you have it?
Compensation from a wrongful death claim won't bring your loved one back. But, it could make the lives of you and your family a little easier and bring some much-needed relief to you all.
At Levine and Wiss, PLLC, our wrongful death lawyers understand how difficult a time it is for you and your family. The last thing on your mind might be whether to start a lawsuit. But, think about this: When negligence causes someone's death, it implies the death did not need to occur, that someone did something (or failed to do something) to cause or hasten it. Shouldn't that person be held accountable? Call 888-GOT-HURT to find out how we can help.
What is a Wrongful Death Lawsuit?
A wrongful death lawsuit is a civil action against someone who has caused a person's death by negligence. Wrongful death lawsuits allow the estate of the deceased person to file an action against the person or entity responsible for the wrongful death.
Under New York laws, filing a wrongful death lawsuit requires the following:
Someone's death
Wrongful conduct or negligence of another caused the death
The wrongful conduct or negligence could have been the subject of a lawsuit where the victim could have recovered damages if they did not die
There are survivors who suffered damages because of the death
If these factors are present, a wrongful death action may be filed, as long as it is within two years of the date of death.
Who Can File a Wrongful Death Lawsuit?
The wrongful death laws in the United States can differ from one state to another. However, in most instances, wrongful death lawsuits are filed by a representative of the deceased person's estate or surviving family members. It is important to know the wrongful death statute that is applicable in your case.
If you live in New York, the personal representative of the decedent's estate has the responsibility to file the wrongful death lawsuit.
Under What Circumstances Can You File a Wrongful Death Lawsuit?
There is no exclusive list of incidents that can give rise to wrongful death lawsuits. Everything you watch on the news could be a potential source of wrongful death lawsuits. The following are just some examples of the common situations that can cause death and lead to wrongful death actions in New York:
Medical malpractice
Car accidents
Airplane crashes
Boat accidents
Workplace accidents
Truck accidents
Motorcycle accidents
Defective product fatalities
Construction accidents
Airplane crashes
Animal attacks
As you can see, wrongful death actions can come about due to many different reasons. Do you have the core elements of a wrongful death claim? If the answer is yes, you may have a wrongful death lawsuit on your hands, and it is suggested that you seek legal help right away.
Damages That Can Be Recovered in a Wrongful Death Lawsuit
At the heart of every wrongful death lawsuit is the goal of securing damages for the loved ones left behind. In any wrongful death action, the pecuniary or financial injury suffered due to the death of the person is the primary measure of damages. Courts consider some of the following when determining the amount of compensation to award to the surviving family:
lost inheritance
funeral expenses
the value of support and services the deceased provided
the value of parental care and guidance to surviving children
wages and benefits lost between the deceased person's final injury or illness and death
other health care expenses from the deceased person's final injury or illness
pain and suffering endured by the deceased due to the final injury or illness
Contact Our New York Wrongful Death Lawyers Today for a Free Evaluation of Your Case
If you or someone you know and love has recently been a victim of wrongful death in the family, contacting the right New York wrongful death lawyers to handle your case is an important first step. Wrongful death cases can be quite complicated. At Levine and Wiss, PLLC, our wrongful death lawyers have the experience and dedication to fight for your legal rights. We also have the compassion and experience to do so while making things a bit easier for you and your family.
While filing a wrongful death lawsuit will not bring your loved one back, it is a positive step toward getting the justice you deserve. It can also make a world of difference in helping stabilize the financial future of you and your family. Contact our New York wrongful death lawyers today at 888-GOT-HURT, and let us help you obtain the compensation you and your family deserve.