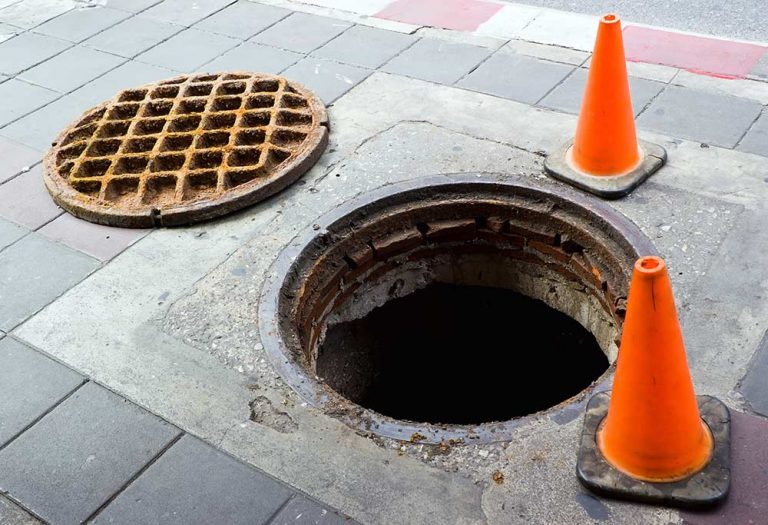 Bronx Man is Seriously Injured When the Sidewalk Collapses
A freak accident in the Bronx occurred in October 2020 when the ground gave out underneath someone, sending him plummeting through the sidewalk. According to the victim's brother, Greg White, he simply disappeared into the sidewalk.
The surveillance video from a nearby security camera shows the victim walking to the Third Avenue and 183rd Street bus stop when he took a step and fell through the Bronx sidewalk.
The 33-year-old man tumbled into a 12- to 15-feet deep hole through a layer of sidewalk that broke under his feet. A witness said that he looked down into the hole and saw the victim only moving his hand.
White shared that his brother was trapped for about 30 minutes, and during that time, he was subjected to rats crawling on him.
Firefighters eventually pulled him out of the collapsed sidewalk and brought him to the hospital. White said that his brother suffered injuries to his face as well as a broken arm.
Sidewalk Trip and Fall Injuries Occur Frequently
Trip and fall injuries might be more common than people realize. Millions of emergency room visits each year are attributed to falls or slip and fall accidents. While most are not as extreme as falling through a sidewalk, they can nonetheless cause serious injuries.
Trip and fall accidents occur on sidewalks, in stores, parking lots, stairwells, homes, apartments, businesses, and office buildings.
There are many factors that can contribute specifically to trip and fall accidents that occur on sidewalks. People may trip on damaged, cracked concrete, or like the Bronx man, fall through weakened spots on the sidewalk. Many people get hurt, for example, slipping on unmaintained or negligently maintained icy sidewalks where a property owner has a duty of care to make the sidewalk safe for pedestrians.
Who Might Be Responsible When you Get Injured in a Sidewalk Trip and Fall Accident?
If you fall and get injured because of a poorly-maintained sidewalk or street, a municipality, city, town, village, or property owner might be held liable.
If, like the victim in this news story, you were walking to a bus in the Bronx, and you fell through the sidewalk because a slab of concrete broke in front of the stop, negligence might be attributed to the city for failing to maintain the sidewalk properly. Some questions for consideration might include:
Did the municipality or property owner know the sidewalk would break?
Did the municipality or property owner know the sidewalk was already damaged?
Should someone have known about the danger?
Did someone fail to repair it or install it correctly?
Should someone have left a warning for the public?
Who was responsible for maintaining the safety of this particular part of the sidewalk?
What to Do If You Trip and Fall on the Sidewalk
Always make sure to seek medical attention first, especially if you have been injured. If you cannot contact 911, ask someone to call for you. If you are unable to do so yourself, ask someone to take notes about what happened or to record the situation on their phone. Take photos of the area, including the sidewalk and your injuries. This will help you document and preserve evidence.
After your trip and fall, keep records of all receipts and bills for the medical care you receive. Make sure to also get copies of your medical records pertaining to any injuries you sustain in the accident. These documents will all help if you want to seek the opportunity to file a claim to collect damages from a negligent party.
Call Our Bronx Slip and Fall Lawyers Today to Find Out if You are Eligible to Collect Compensation for Your Injuries
If you are looking for premises liability lawyers in the Bronx with experience representing clients in the Bronx and elsewhere in New York, call our lawyers at Levine and Wiss, PLLC. We can determine whether you have a claim against anyone who might have been negligent and perhaps liable for your injuries in a trip and fall accident.
Call our Bronx trip and fall lawyers today at 888-GOT-HURT (888-468-4878) and let us help you obtain the maximum amount of damages allowed by law.
Sources: