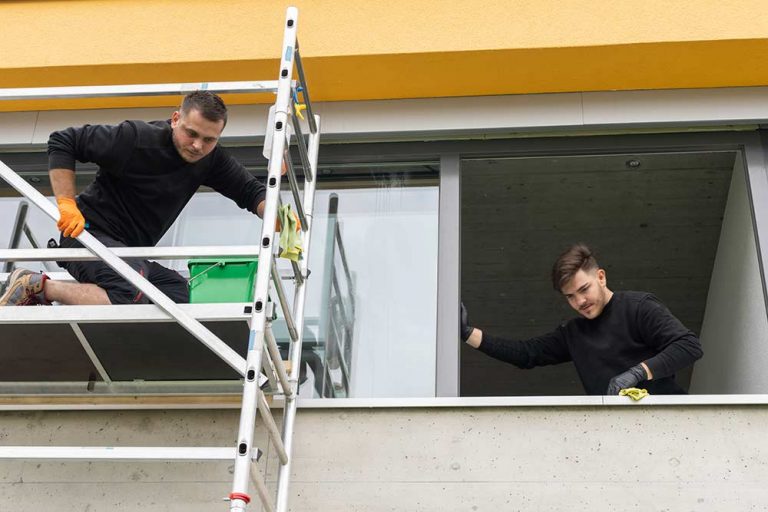 Window Washers Fall When Scaffolding Collapses in NY
Construction work is one of the most dangerous industries. According to the Occupational Safety & Health Administration (OSHA), there are about 15 worker fatalities per day on average. In 2019, 20% of worker deaths that occurred in private industries occurred in construction. There are thousands of injuries annually in the construction industry that result in a variety of injuries.
In a freak accident at Related Companies' 30 Hudson Yards in November, two window washers were injured when the scaffolding collapsed and gave way, plunging them 20 feet down the building, onto a structure on the 37th floor. Luckily, a storage shed broke the men's fall.
Both workers were sent to the Bellevue hospital, and doctors expected them to make a full recovery despite the scary fall.
It is not the first time that there was a scaffolding collapse in the Manhattan neighborhood. A similar incident occurred in November 2019 at 50 Hudson Yards. A scaffolding accident there left four workers injured.
Are the Injured Workers Covered by Workers' Compensation Benefits?
Yes, in this case the eligible workers are likely able to claim workers' comp benefits. Worker's compensation provides payments to eligible workers who get injured in the course of their employment. The amount they receive is usually a percentage of their wages and actual medical expenses incurred. Workers' compensation benefits do not pay for things like pain and suffering.
When eligible employees get hurt on the job, workers' comp is the only way they may seek compensation from employers.
Employers are not responsible for paying additional money. Workers who get workers' comp benefits may not pursue other legal remedies for additional damages related to their injuries from their employers.
In the recent scaffolding collapse story mentioned above, since the construction accident happened during the course of their work, the window washers should be covered by workers' compensation.
Can the Workers Sue a Non-Employer Third Party?
Yes, if there is negligence on the part of a third-party that caused their accident and injuries. While workers' compensation benefits prevent employees from suing employers for on-the-job injuries, they do not prevent them from seeking legal remedies from other parties that might have caused their injuries. Employees injured during the course of their work might be able to file lawsuits against negligent non-employers when their negligence resulted in injuries.
A cause of action involving negligence involves the following elements:
There is a legal duty.
The party bound by the duty breached it.
The person to whom the duty was owed suffered injuries
The breach of legal duty caused the injuries.
For example, in the situation of the NY window washers, if the scaffolding was set up by a third-party vendor, that company had a legal duty to make sure that it was secured correctly and in good working condition for use. The manufacturer of the scaffolding also had a duty to ensure the safety of its product.
These parties could, hypothetically, breach their duties in various ways. For example, if the scaffolding manufacturer sold products that were defectively designed and the defective design caused the collapse, the company may be liable for injuries. If the third-party-vendor that set-up the scaffolding did not follow safety instructions or the worker that set it up did not receive adequate training, the vendor might be liable for injuries that result.
If there is evidence that a non-employer's negligence caused the accident and injuries, the workers might be able to file lawsuits to collect damages in addition to their workers' comp benefits.
Call Our New York Scaffolding Accident Lawyers Today
Were you injured on-the-job? Do you think someone might have been negligent? Let us determine whether you have the right to pursue damages in a court of law. Our personal injury lawyers can ensure that you get the maximum compensation allowed under the law when you get hurt at your construction job.
Call 888-GOT-HURT or 888-460-4878 to schedule a free consultation today with our NY scaffolding accident lawyers at Levine and Wiss, PLLC. Our lawyers have experience handling workers' compensation claims and other legal claims that result from on-the-job injuries.
Let us evaluate your claim and make sure you understand your legal options to collect compensation for your injuries.
Sources: